PLEASE NOTE; I AM CURRENTLY WORKING ON UPDATING THIS PAGE 10-29-2009. THANKS,
Mary's Inspiring Page
Nice Things &Postive Thoughts


WELCOME


To go directly to the Daremore Quote of the Day, and The Daily Motivator
I hope these inspirational quotes and positive thoughts for the day bring you joy and serenity and strengthen your faith and hope as you travel through life one day at a time. My name is Mary and I want to welcome you to my page of positive thoughts. I hope it will be uplifting for you. We all need times to get away, take a break, let go of stress, and relax a little. Just for today or for an hour or only a few minutes I hope you have a joyful journey as you browse here. If you cannot look at everything today come back when you can, or when you need to brighten your day.

We all need more positive uplifting things in our life these days. At times we need to get away from some of the everyday stress. As I continue to build on this page I hope to share many positive, pleasant and humorous things. I will hope that you leave this site renewed and refreshed and hopefully you will feel as serene as if you had been touched by an angel, and that you will want to pass this way again. I hope your experience brings you back again and again just because it lifts your spirits and brightens your day.

I am not experienced at writing and probably only considered intermediate at computer use, but I wanted to try to contribute something positive to the internet and share things I have enjoyed. This text originated in 1998. Here is one to start with that is a favorite of mine 'SOMETIMES'.
JUST FOR TODAY


In the following are many of the really nice uplifiting pages I have found on the Internet.


There are so many and due to space I try to be selective and chose special ones.



The following links are to other pages of mine or my family, or just
other links worth looking at unrelated to the main subject of this page.

(This is a very special site of someone I met on the Internet. It is heartwarming and heartbreaking)

(This is someone I met on the Internet who is in Australia and writes an interesting Online, Monthly Journal.)

The following links are to the disease known as COPD or sites that relate to COPD.
(This includes the Harmonica Sections.) There are many more on my Links page.

Some of these will also be on the Links page.


The following links have really nice graphics, sig's and/or other things
that are often seen on websites and in emails.

The following links are misc links or for reference to various things
that can be useful using the Internet.

HoaxBusters (This site is great for checking out some of the emails that you receive.
and wonder how they could be true. Often times they are a Hoax or Urban Legend.)
Half Ebay

(Half Ebay is where I buy a lot of used books. Not an auction. Good prices)

Sign My Guestbook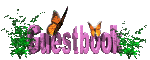 View My Guestbook
Please feel free to sign my guestbook.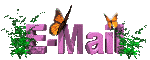 If you have comments or suggestions, please email to me.
I may be slow at times, but I will reply.




Nice car!
Back To Top of Page.

This had not been updated since 1998. "Will continue to


revise or make additions as time permits.



Updated and reset 8/8/2004
Site updated 2/7/2005